Contractors have labored for years in an industry where "the customer is always right, or else". ClienTell is here to level the playing field.

Know Who You Are Working For
The ClienTell app lets users search for real reviews of potential clients left by other contractors. Search public lien records, all in one place!

Find Sub-Contractors Like Never Before
ClienTell has built a platform for contractors to find each other, then distinguish between an "Asset" and a "Liability" through profile!

Quick & Easy For Contractors
ClienTell is designed to make it fast & easy for contractors to learn about their clients before they take them  on, right on their phones.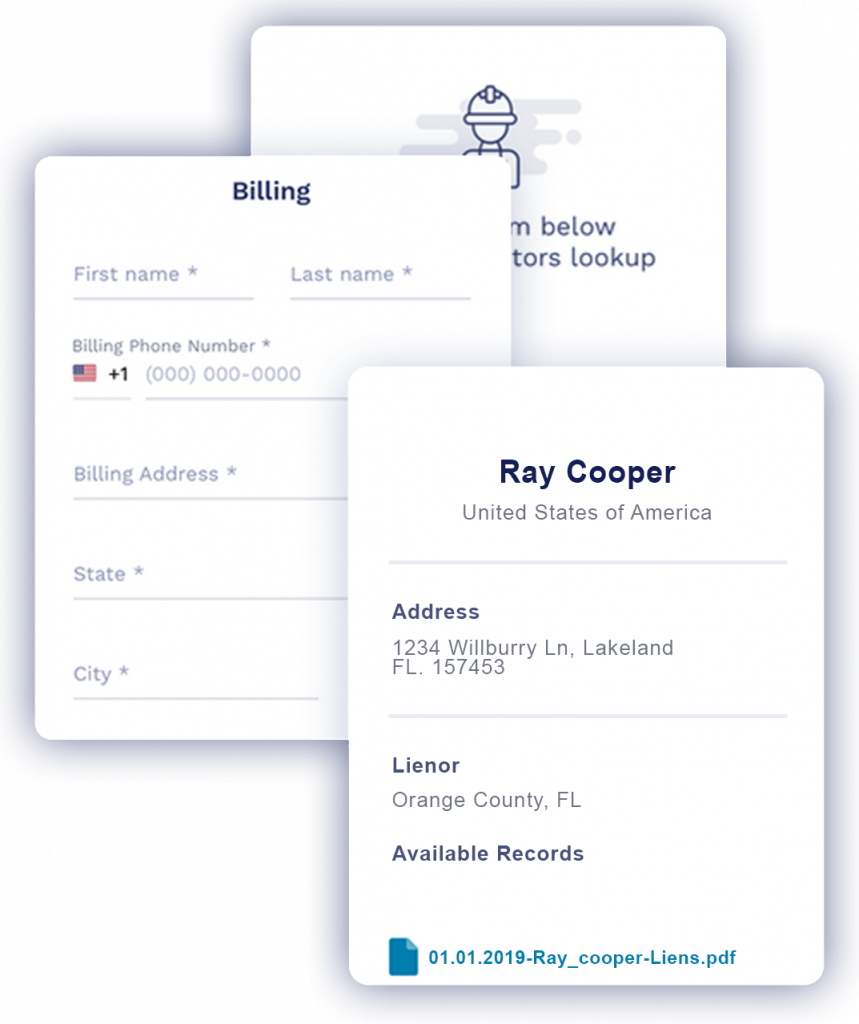 ClienTell gives you real customer transparency for the first time with our unique customer reviews and lien lookup. Even grow your business with the contractor networking tool!

Ability to Search
The ability to search for reviews and lien records of potential clients.

Built for Contractors by Contractors
Every review is made by a contractor like you.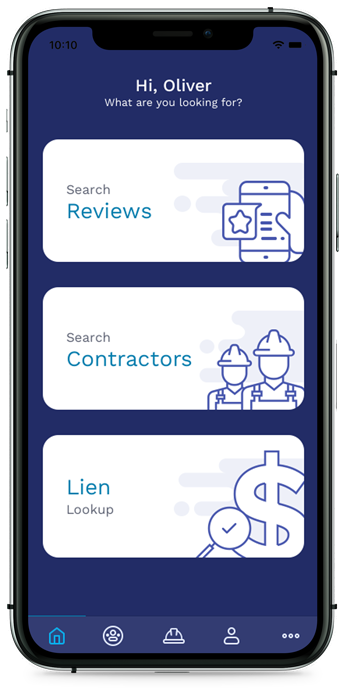 Ability to Connect
The ability to network with other contractors.

Mobile First
All the information you need right in the palm of your hand for an industry on the go.
ClienTell
Changes the Game
If you're a contractor this story might seem all too familiar. You meet with a new client and everything seems great, but once the job begins everything changes. The client hovers over you while you work, changes their mind halfway through the job, or asks you to compromise over and over again. What do you do? If you walk away they can hurt your business with negative reviews online. If you stay you might end up losing money on the job. Do you wish you knew what you were getting into before you took the job? If you stay, would you warn the next contractor to stay away? Now you can with the ClienTell Mobile App!
The user (a contractor) Rates their client 1-5 Stars. With a review based on a simple "thumbs up/thumbs down" metric for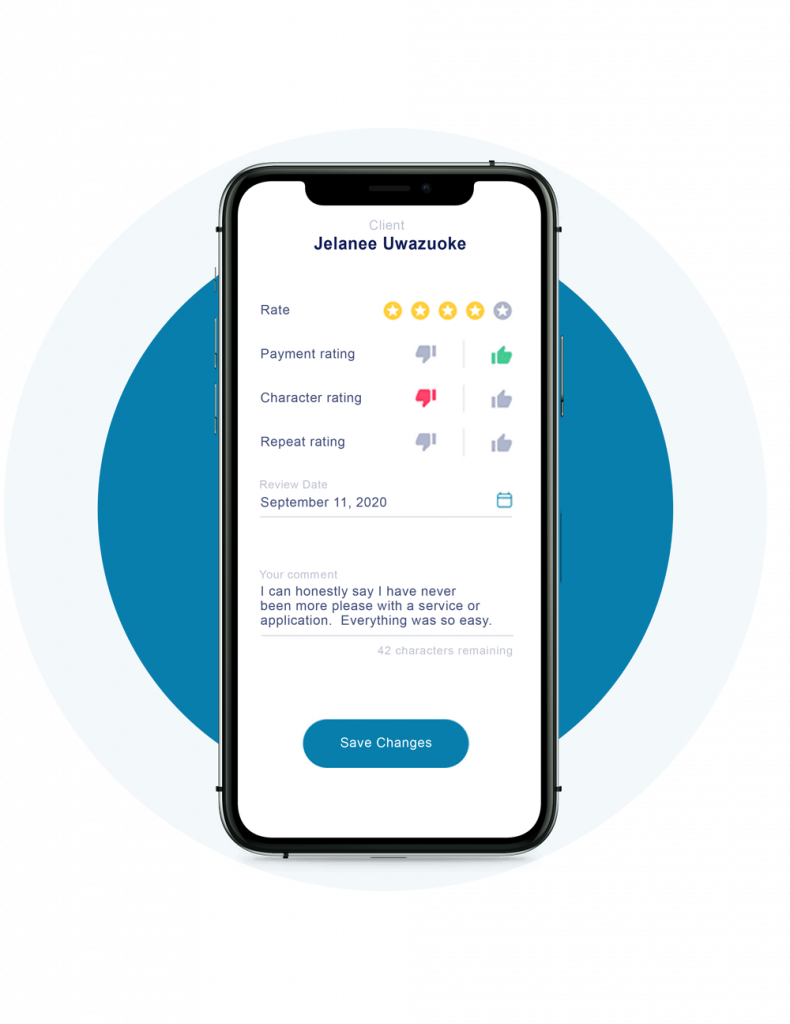 ClienTell, LLC is the company behind the ClienTell mobile app.
ClienTell was founded by three Veterans with over 25 years of experience in the skilled trades. We are seeking to build a nationwide community of contractors who can share, rate and view reviews of customers.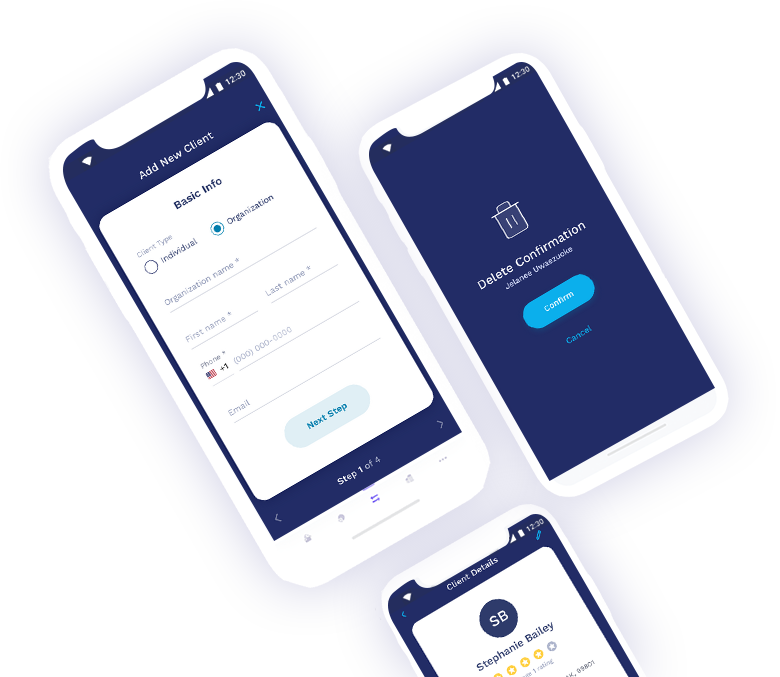 In order to build the community, we are making memberships…
Take Back Control Of Your
Business
ClienTell is helping contractors save Time and Money by creating a network of shared reviews by contractors just like you, paired with a first of its kind lien lookup tool. You can finally take back control of your business.

Darrel Jones
Nice app, the review system is cool and I use the lien lookup system everyday!

Mark Dudek
Awesome app!! Great for business, makes bidding jobs easier which results in better jobs, and more money.

Carlos Olvera
Makes running a business easy. Thanks!

Ally Gilbert
cool app for business owners
Got a Question? We'd love to hear from you. Send us a message and
we will respond you as soon as possible